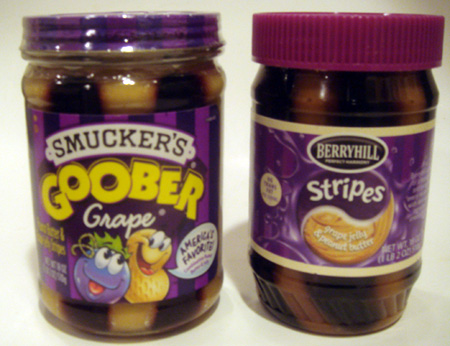 I've never ever been tempted to try Smucker's Goober.  First, because I'm not a big grape jelly fan and second I always like to have a little more control over of mt PB to jelly ratio.  Also, I am a hardcore Teddie crunchy addict.  There's just nothing like it (to me).  But of course now that I found a doppelganger for it, I'd have to try both.
Goober: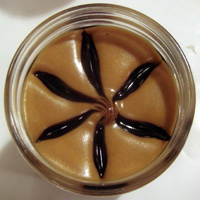 Goober looked okay with it's smooth PB and shiny jelly stripes. 
We tasted and…blah.  I was really surprised at the total absence of peanut flavor.  the jelly was so ultra-sweet that it really just tasted like pure corn syrup with maybe a hint of grape.  the over all consistency of the product was very "manufactured"; it felt like two kinds of plastic on my tongue.  Ethan agreed.
Stripes: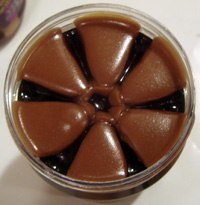 Stripes peanut butter was much darker looking but had the same plasticy feel.  I felt it did have a little more peanut flavor but Ethan detected some bitterness too.
Wrap up:
I guess I'd side with Stripes because of the slight peanut flavor, which beat the no-peanut flavor of Goober.
Ethan sided with Goober because he liked the jelly better.  We both agreed that both are pretty gross though and won't be eating more than the teaspoonfool we had tonight.


 Loading ...