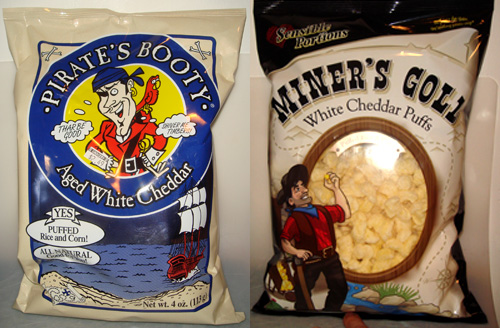 One of the great snack inventions of the 90's (?) is Pirate's Booty. I used to love the Veggie Booty but I think I OD'd on it a few years ago  I forget where we found the Miner's Gold but of course we couldn't pass up comparing it against the boot-ay.
Pirate's Booty: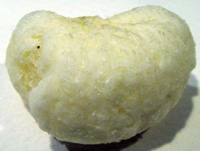 Booty is puffy and provides a soft crunch.  These are made from corn and rice but the corn is the more detectable taste.  The cheese flavor is mild but enough to satisfy.  Ethan said this is a snack he could eat the whole bag of and not feel full.
Miner's Gold: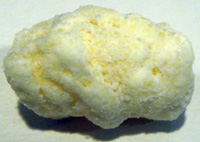 Gold is similar in texture, although not quite as crunch.   When we ate these we immediately noticed a difference in flavor.  The cheese is different, we couldn't really put words with the taste but Ethan described it as "gross" and we kind of agreed it was sharper, but still something wrong with it, kind of like a sour taste.
Wrap up:
Pirate's Booty wins for us.  The more satisfying crunch and more pleasant cheese flavor makes it a winner.
I'd say Miner's Gold is okay if nothing else is around, it's not the worst but I wouldn't buy it as a first choice.


 Loading ...