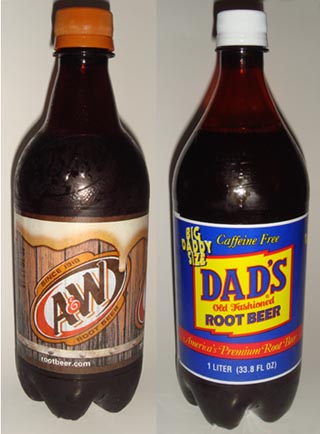 I found Dad's root beer at my local dollar store (which I've grown to love to find so many second-rate products), I don't know anything about it but I'm always up for trying a new root beer hoping it will be a new favorite, which I think I did find but I have to do more research on how to get a bottle since I just had it from a tap in a little store in the middle of NH.
Anyhoo, the available opponent this time was A&W so we sat these two down and let them battle it out.
A&W: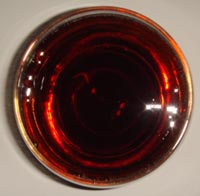 I thought I'd try a different angle with the drink photos (I'll go back to the old way), but the A&W looked pretty lighta nd the foam didn't last more than a few seconds after it was poured.  We liked the taste of this, it was very "peppy" to me and Ethan said it had a good, dependable root beer flavor and the sweetness was just right.  For me I'd like it to be a little creamier like this mystery tap rootbeer I had in NH but the flavor of A&W is really satisfying.
Dad's: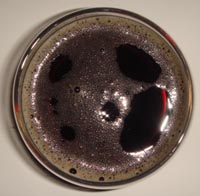 I was impressed with Dad's because the foam didn't completely dissolve even after sitting for an extended amount of time and had a nice deep brown color.   We felt this had an interesting aroma, which Ethan described as "herby".  As far as flavor it was flatter than A&W and tasted artificial, which goes to show foam isn't everything.
Wrap up:
Even though it doesn't look as impressive, the deep flavor and "zazzyness" of A&W really makes it a more satifying root beer than Dad's.   It's not a terrible soda but we wouldn't go out of our way to buy Dad's again.


 Loading ...