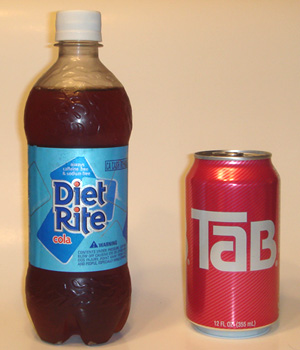 I decided to try two diet colas not popular enough to make it into vending machines.  Admittedly I have been a Tab (or TaB) addict since I was a teenager and people always ask me "WHERE did you get that?  I didn't even know they still made Tab!"  But it's easy to find at major supermarkets (here in New England) like Stop & Shop, Shaw's and Market Basket.  As for Diet Rite, if someone was holding a gun to my head right now I would not be able to remember where I got it.  All I know is it  was at some convenience mart in Framingham and knew I had to grab it when I saw it.
Diet Rite: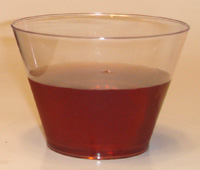 One of the first things I noticed just from the bottle was it's light color.  I almost thought I grabbed an iced tea by accident.  I also noticed that there was very little fizz, if any, when I opened it and there were no bubbles on the side of the cup when I poured it.  It tasted a teeny bit carbonated when I tried it.  Ethan and I both noticed it was extremely sweet and chemicaly tasting,  like someone just dumped a bunch of Nutrasweet into water and barely colored it brown.
Tab: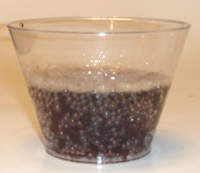 Tab clearly had more bubbles and of course I will say nice things about it but even Ethan, who does not usually have an appreciation for Tab, said that it has more "body" and liked it better because it wasn't as sickenly sweet as Diet Rite.  It's also more cola tasting.  I could go on, I wish I could find  word for what makes Tab's taste so awesome but maybe it's just one of those things you have to experience.  I know most people that try it don't like it but those who do really do.
Wrap up:
I will give Diet Rite a break and say something happened to it in the store to make it flat, but the overwhelmingly sweet "taste" was soapy and unenjoyable and I can't imagine it any better with more bubbles in it.   Darling Tab was the clear winner (for the record I didn't like Tab Clear) and I think the only runner up to it *might* be Diet Pepsi, which I may have to re-match in the future.


 Loading ...