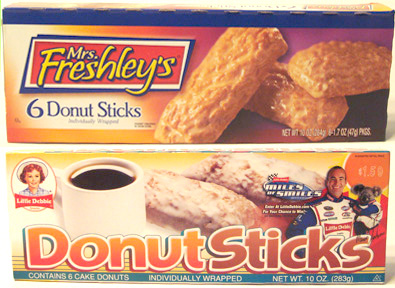 Again we have a Little Deb/Mrs. F showdown.  This time Mrs. F didn't even change the name of her product, they're both "Donut Sticks".  I will admit I went into this a little biased because in the spring and summer of '88 I had an addiction to Little D's Donut Sticks.  Even now if I'm walking through the grocery store with my sister and she sees these, she'll point at them, look at me and just say, "you".  I forget how I kicked them, it probably had something to do with not fitting into my pants anymore, but the break was made and I went on to live a somewhat normal life.  From my last post of a Mrs. F product, we decided to get the worst over with so we tasted her donut sticks first.
Mrs. Freshley's: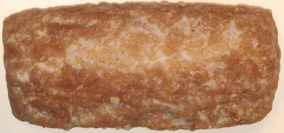 I had to admit it but I thought these looked pretty good.  They had a nice color and the glaze was proportionally distributed across the textured top.  When we opened these from the wrapper, Ethan thought they smelled like McDonald's cookies. Biting into these, we noticed a slight lemon flavor in the glaze.  The crust was nice and crunchy although the inside didn't have a lot substance, almost like a dry cup cake but not as bad as I we were expecting.
Little Debbie's: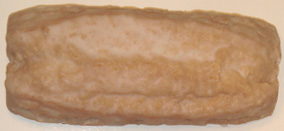 Oh Deb, we both done some changing over the years but, what happened?  This stick was very pale and pasty looking.  When we bit into these, they crumbled and fell apart. There is no donut taste, actually none at all, they only tasted like sugar and flour.  I was really surprised that these were no where near the addictive sticks I remembered from the days of yore. I took two small bites and that was all I could handle.
Wrap up:
I have to give Mrs. F some props here because even though it wasn't as good as I remember Little Debbie's being, her Donut Stick was much better.  The crispy crust and the glaze that actually had some flavor is what really gives her the win.  I'd say neither had a great inside or was good for dunking into coffee because they both were very dry and crumbly.  As disappointing as Little Deb's were, I'm glad I don't have to worry about becoming re-addicted.


 Loading ...