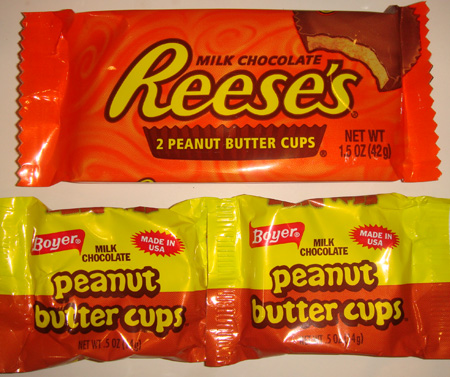 I had only seen the Palmer version of peanut butter cups so when I found these Boyer (who I've only experienced their Mallow Cups) I thought this would, at the very least, be an excuse to eat a Reese's even if Boyer was a let down.
Reese's: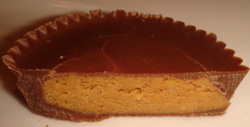 The usual awesomeness. Perfectly balanced chocolate with smooth creamy (and not too sweet) peanut butter. There is just something that is so reliably good about these.
Boyer: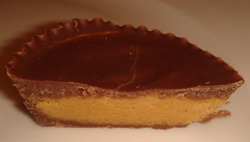 As soon we bit into these we could tell they're weren't up to speed.
Ethan was disgusted by the chocolate. I didn't mind the chocolate as much as the peanut butter which seemed to be mostly "filler" of some sort, I have no idea but it was a very weak PB flavor and felt like I was eating crisco or something.
Wrap up:
Sometimes smaller brands are better but not in this case. We both couldn't get over our issues with the Boyer cups. I wish I could support the little guy in this one but there's really nothing like a Reese's.


 Loading ...