I didn't think of comparing these at first but I was hanging out with my cousins one day and we were talking about cookies and Entenmann's came up and I said how they don't seem to taste as awesome as I remember.  My cousins told me that Freihofer's taste like how Entenmann's used to taste so I went out looking for a box of  Freihofer's and these were surprisingly a challenge to find.  I tried supermarkets and Target and then finally a bakery outlet featuring Friehofer's products but they didn't have the cookies.  A few weeks later, I tried there again and got the last box, which was a little smushed but still sealed.  The lady at the counter said they always sell out early when they get them in.
First up, Entenmann's: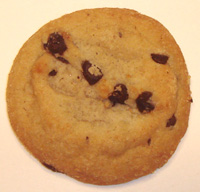 Like I mentioned before, these aren't as good as I remembered from the days of yore.   These are just ok but really bland.  Ethan said they don't taste "real".  The only taste was from the chocolate chips which were very sweet, especially with the blandness of the cookie.  The texture was a little dry too.
Freihofer's: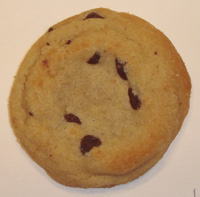 These were also just ok.  They were very similar, bland cookie but the chips were not as sweet and there was a teeny bit of saltiness detected but it was good.  The cookie is a little more moist too, which gave it an extra points.
Wrap up:
Going by what my cousins told me, I was expecting Freifofer's to blow Entenmann's away but that was not the case.  We felt that these were pretty much identical except that the Freihofer's cookie texture is better.  Neither of these are something we'd get again, but if we were going to a party and the host said "Oh and can you pick up a package of some soft, bite-size cookies?  Thanks!" – we'd get a box of Freihofer's.


 Loading ...