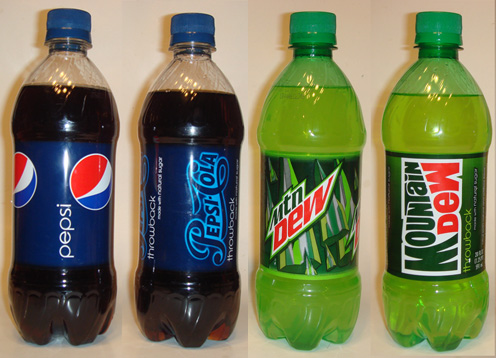 I was excited to hear a couple of months ago that Pepsi and Mountain Dew were coming out this summer with "Throwback" versions which contain cane sugar instead of high-fructose corn syrup.
Not that I even like Mountain Dew but of course I just had to try both versions and see if there were any noticeable differences.
Pepsi: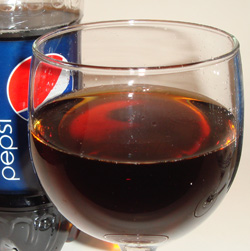 There's not much to say, especially since we just reviewed Pepsi in the Shasta post so I'll just say it tastes like Pepsi and for more description see two posts below ?
Pepsi Throwback: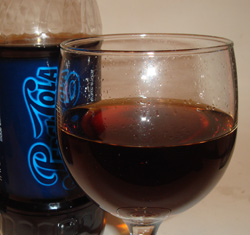 Surprisingly, there was not too much of a difference. Ethan and I could tell there was no "syrupyness" to it and we did like that there was a little bit of what I'd describe as a "snap" to it. It seemed to taste cleaner in a way and I think throwback was a great idea, but in the end we both felt that the difference in taste probably wasn't enough for them to continue production of this after the summer.
Mountain Dew: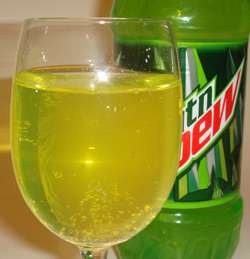 As I mentioned I'm not a big "dew" fan. I won't get too much into the review since we've already done it but feel free to check out the Mello Yello vs Mountain Dew post. Ethan being the former Mountain Dew drinker said he did like how citrusy this is and although it does taste very artificial, he said it was in a "good way". This is just too much for me to take more than a couple of sips of. Too sweet and I don't like drinking things that look like anti-freeze.
Mountain Dew Throwback: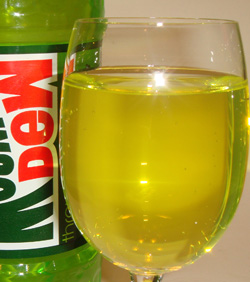 Before I even tasted this I liked it better because it was so nice to see the old logo again and for me the evaluation could have stopped there since um… I don't like Dew (have I mentioned that?)
I left this to the expert and Ethan said he was surprisingly disappointed because it tasted watery. He went on to describe it like bad iced tea, like it was just water sugar and bad fake lemon (I guess opposed to the good fake lemon in modern Dew)
Wrap up:
I'd like to say that we were wowed by the throwback versions of both of these but we weren't. While I did like the "crispness" of Pepsi throwback, it wasn't the awesome experience I was expecting. Ethan was surprised that he preferred the modern Mountain Dew (or "Mtn Dew" as they now call it) over the throwback version for it's more citrusy flavor and substantial consistency. If I had to buy one, it would be Dew throwback, I'd dump it out and just walk around with the bottle with the cool label.


 Loading ...